Welcome to Our Wedding Website
Dear Friends & Family,
We've created this website as a convenient and interactive way to share all of the important details with you in the lead up to our wedding.
You can also read more about our love story, share photos, and check out our registry information too.
So have fun, take a look around, and don't forget to check back for updates!
Finally- thank you for your ongoing love and support. We are so excited share this day with you and look forward to dancing the night away with all of our favorite people!
Our Story
Shane was new to town and looking to meet new acquaintances . Bronwen was a foster mom for a local animal rescue scouting for unsuspecting potential adopters. A mutual friend insisted they meet so they hopped in their Ubers and embarked on a star crossed blind date.

Seated at a table for two in the back of the latest Miami hotspot, Shane told the story of his late best friend..a blind, black cat named Sammy who had recently passed away. At that very moment Bronwen realized that this must have been destiny as she just so happened to have a black foster cat in need of a good home. A great match but the timing was bad...for the cat.

And so it goes....soon after that night the cat was adopted by a wonderful family. Shane and Bronwen continued to go on many more dates and quickly became inseparable. Then as fate would have it....once again the cat made his way back to them.

Now here they are almost three years later about to be married. As they think back on their unconventional little love story it seems the cat was always meant to be theirs just as Shane and Bronwen were always meant to be each other's.

It is said that bad luck will be yours if a black cat crosses your path..but Bronwen and Shane believe that they are luckiest thanks to this little guy.




....
Happily Ever After Party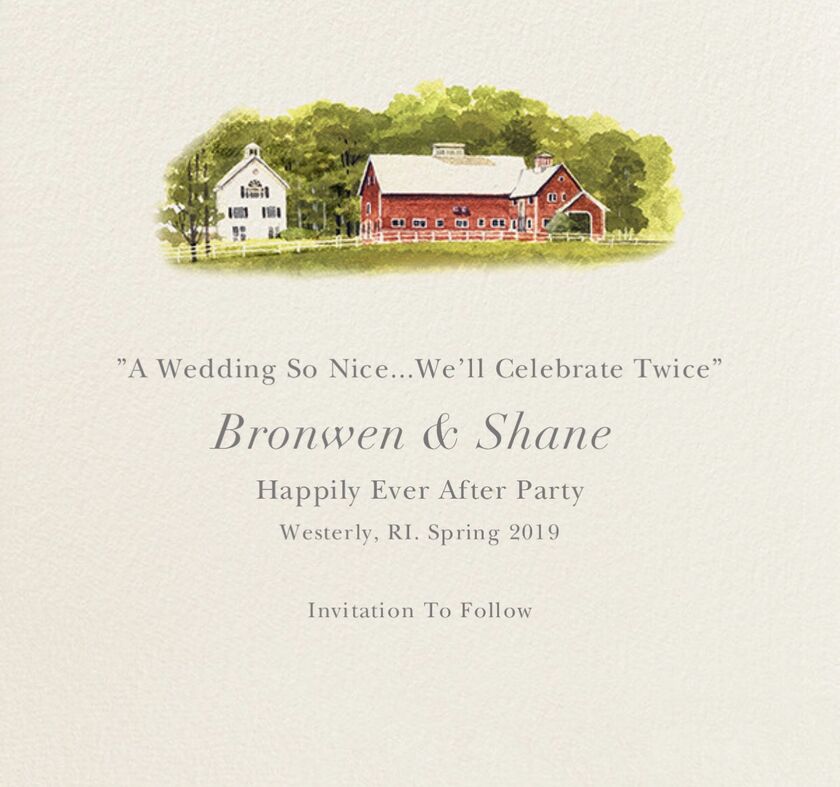 We don't want to miss a moment celebrating with each and every one of you.. so we are planning a second celebration in Rhode Island in spring, 2019.
The Wedding
Saturday, November 17, 2018
4:15 PM
Attire: Black Tie Optional
Ceremony and Reception
The Colony Palm Beach
155 Hammon Ave, Palm Beach, FL 33480, USA
https:www.thecolonypalmbeach.c...